We Help Children, Youth and Families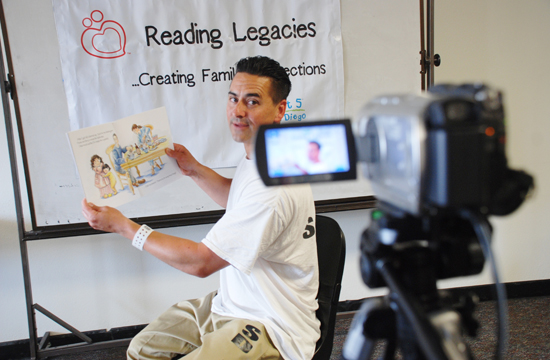 Book Bridges
This program's goal is to strengthen family bonds by incorporating reading aloud in families separated by incarceration and addiction.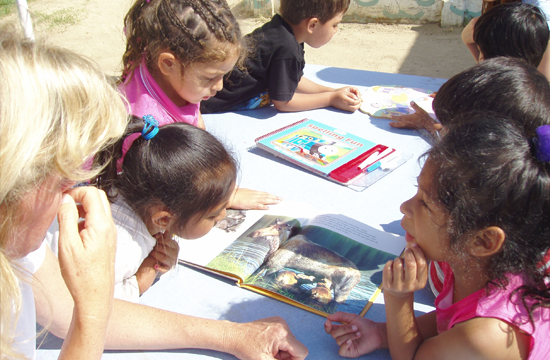 First Teachers
We are empowering parents as their child's first and most important teacher through reading aloud regularly in the home.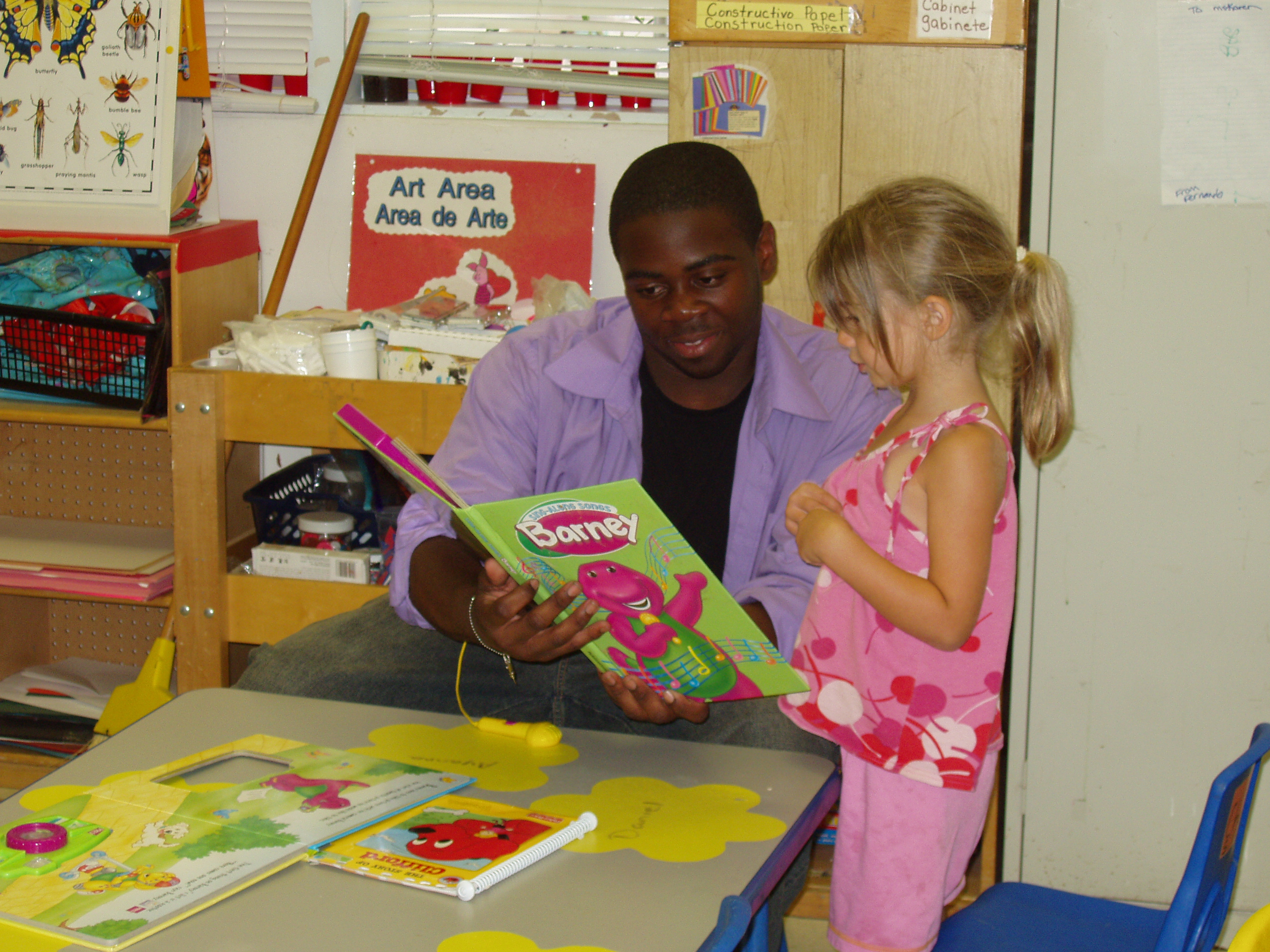 Youth Readers
Through this program, high school students learn leadership and public service by reading aloud to children in their community.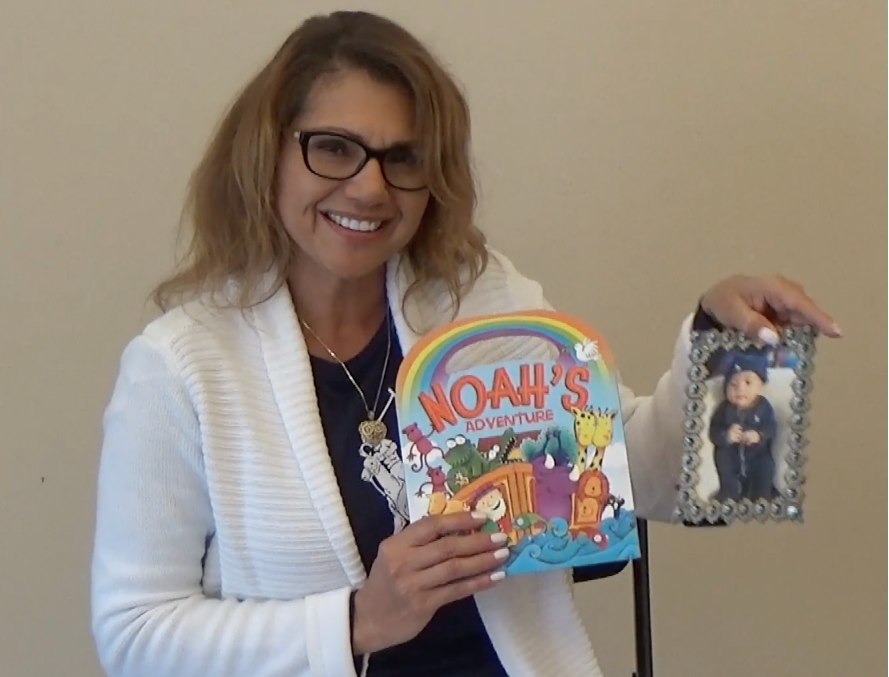 Storybook Inspirations
This program focuses on forming meaningful communication between generations as seniors read aloud to their family members.
Empower Parents - Educate Children - Connect Families

The Book Bridges program helps children transcend the bars that separate them from their incarcerated loved ones.
Parents are trained to read aloud to their children on video, forming healthy and lasting bonds and learning about the importance of reading aloud with children.
Volunteer facilitators offer tips and tools to make the shared reading experience fun and valuable to the child. After the incarcerated parents read aloud on video, the video link and storybook are sent to the children at home to be enjoyed time and again.
Results of our Book Bridges Program
85% of children reported that they enjoy reading more when participating in the Book Bridges program.
97% of incarcerated parents reported becoming more aware of the importance of reading with the child.
82% of families have an improved relationship with their incarcerated family member when participating in the Book Bridges program.
Thousands Of Children Find a Love For Reading

Program Participant and Mother
"My son was extremely proud of the book afterward, carrying it around with him everywhere. He then later decides to re-read the book to his baby brother!"

"Volunteering for Reading Legacies comes with an invisible badge of honor that I wear proudly on my heart, knowing that, through the book which an inmate reads and the video of him reading it, a bond with his child/ren is made and/or sustained."

Father apart for 4 years from 2 daughters
"This is priceless… It actually touches my children, unlike other means… Anytime they pick up a book they will remember that I took the time to care enough to read to them, together. Please continue to bring our kids a smile."

Gather Resources - Make Reading Fun - Help your Children discover a Love of Reading

Every minute you read to children makes a difference. Empowering parents as their children's "first teachers" is a pillar of educational and emotional success. The First Teachers program includes a series of workshops that encourage parents to trust their instincts, gather resources, and read aloud regularly to prepare their children for success in school.
This program aims to engage parents in the development of their children through discussion and collaboration. Members of the Reading Legacies Board, Staff, community partners, and parents regularly discuss personal and research-based insights on the benefits of reading aloud with children.
Storybook Inspirations Program
Read A Children's Book - Create A Video Recording - Share Memories with your family

Our Storybook Inspirations program is designed to enhance intergenerational relationships by sharing memories and values through storybooks. The purpose of this program is to provide meaningful communication between generations as they read together.
Adult readers are coached and recorded on video reading a favorite book to their children, grandchildren, and other important children in their lives.
The recording is then sent to the family to be enjoyed and cherished time and again. A true "Reading Legacy" is created as readers reflect on their own memories and life experiences as they read the story aloud. It's a gift to be treasured by generations!
Program Locations: 
Reading Legacies Headquarters at Liberty Station 
Retirement facilities in San Diego County 
Public Libraries in San Diego County 
Grandparents: What To Expect during a Read-aloud recording Session
Build Confidence - Become A Leader - Make A Difference

The Youth Readers program benefits teens, young children, and the communities in which they live through the simple yet magical experience of reading together.
High school students volunteer to read with preschool-aged counterparts on a regular basis, which enhances the teen's sense of self, helps them realize their community leadership potential, and allows them to experience the impact of making a difference in the life of a young child.
To sign up to volunteer, please send an email to [email protected]
Results of Our Youth Readers Program
100% of Youth Reader reported feeling an increased sense self-confidence and leadership skills.
71% of Youth Readers reported an increase in their library use and started reading more for personal enjoyment.
Increased Use & Enjoyment
95% of parents reported stronger relationships with their preschooler through reading together.

High School Student Volunteer
"Being a part of this program has helped me so much in life. It has taught me the value of reading and has encouraged me to love reading. Being connected with the children has given me happiness and joy. I love this program."

High School Student Volunteer
"It was a new experience for me but it made me realize that I am important in my community and my contribution has an impact. The small kids we read to are happy every Wednesday they see us. They always asked me 'are you coming next week."

Child Care Center Teacher
"Children get excited for Wednesdays! During outside play in the afternoon, the children sometimes see the 'Readers' walking home and the children get so excited!! They yell, 'Hi Readers' or 'Mrs. Russell, look there are the Readers!!'"