In celebration of their new partnership, Reading Legacies teamed up with local indoor football league, The San Diego Strike Force to host an event at Liberty Station on Saturday, August 28th for families and children of all ages. 65 adults and children attended the event.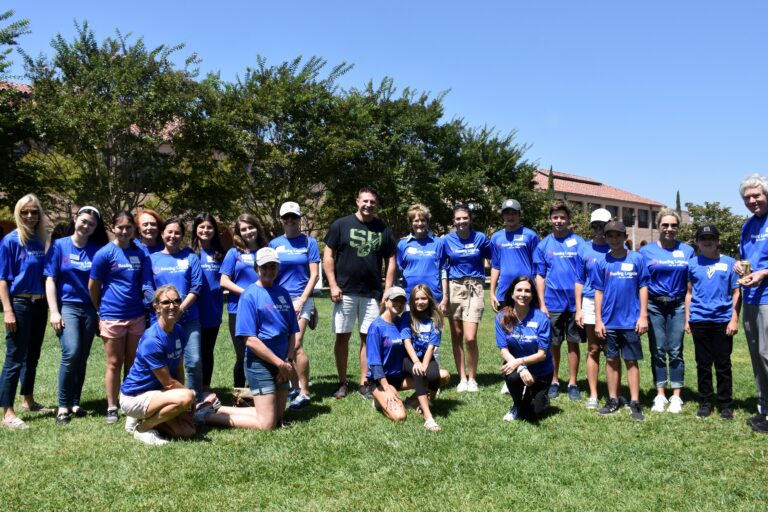 Twenty dedicated volunteers from philanthropic organizations Teen Volunteers in Action (TVIA) and the Del Sol Chapter of the National Charity League (NCL) lent a hand to put on a successful afternoon of food, games and fun.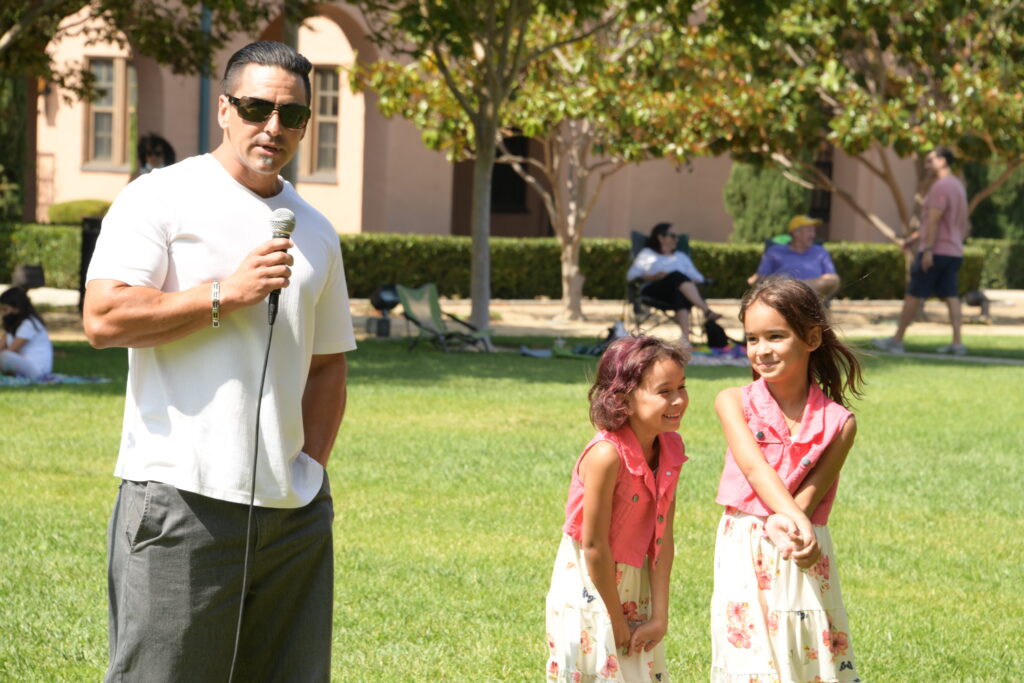 Guest speakers included Kory Russell and Maribel de la Rosa-Villa, two individuals whose families were positively impacted by Reading Legacies' Book Bridges program – a program designed to reunite parents and children separated by incarceration through reading storybooks on video. Kory and his two young daughters graciously shared about what the opportunity meant to them, and how it's influenced the strong relationship they have today.
Kory's youngest daughter remembers seeing her dad read stories on video and "taking us on adventures." Her older sister spoke to how every family impacted by incarceration should participate in the program: "We just want other kids to feel how we felt when they don't get to see their parents, because they can still read to them, and I think that's really cool."
In turn, Maribel was joined by her two daughters to share their story. She described the opportunity as "a stepping-stone to reconcile with my children", and her girls shared how much they appreciated their mom taking the time to read to them during their time apart. Today, Maribel works part-time with Reading Legacies, helping more mothers and fathers connect with their children at home by reading to them on video.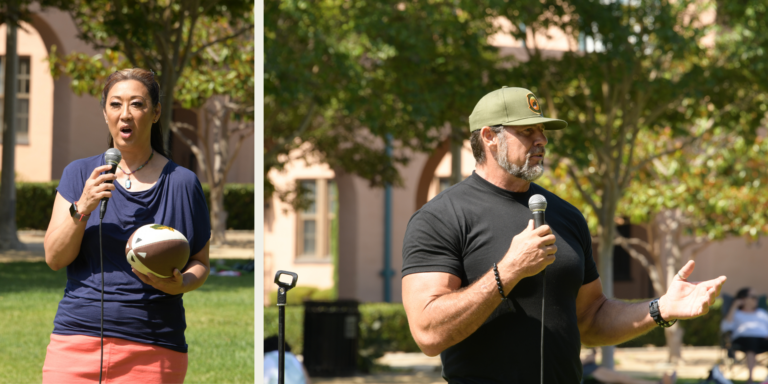 Current President of the San Diego Strike Force, Vivian Lin, gave a powerful speech describing how reading has shaped who she is today, and the ways community members can come together for a greater good – especially when we are working together to benefit the lives of children. 
Former Seattle Seahawk and one of the Strike Force's summer camp coaches, Dave DesRochers also expressed his support for the work of Reading Legacies.
Guests of the event had an opportunity to support Reading Legacies by purchasing children's books written by local author Stephen Tako, as well as ticket vouchers to Strike Force games during the 2022 season. All proceeds will be donated directly to Reading Legacies. The Strike Force's official game schedule will be announced this fall.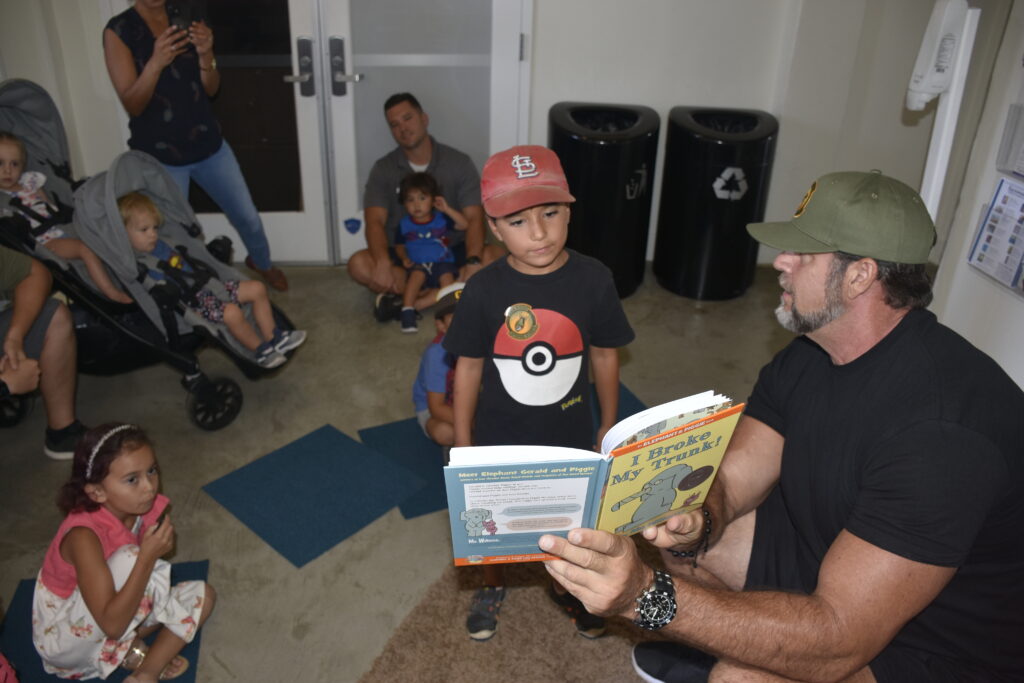 Thanks to generous sponsorship contributions, guests were provided with complimentary Chick-Fil-A sandwiches, snacks, activities, and canvas bags with a new children's book inside. Members of the Strike Force team, including Vivian, Dave DesRochers and Jason Brand, also read aloud to small groups of children outside the Reading Legacies Story Corner.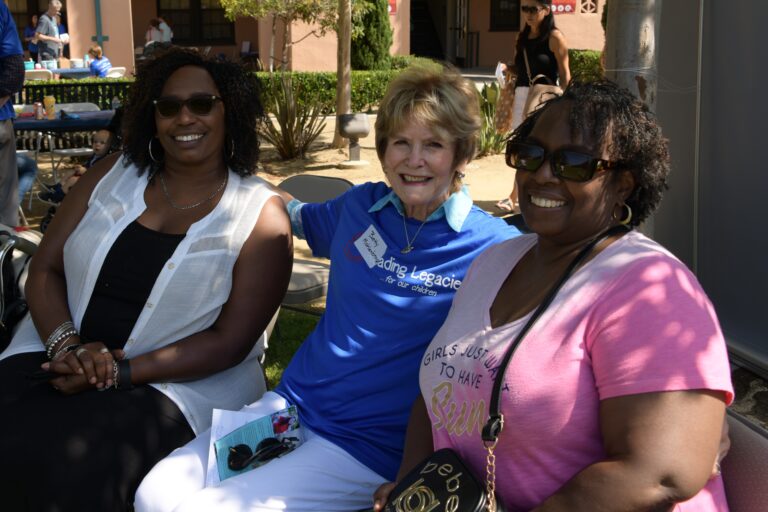 President and Founder, Betty Mohlenbrock started Reading Legacies upon witnessing the impact that reading aloud with young children has on all people, not just the child or parents. Her findings, coupled with the personal belief that youth are a powerful and important resource for the future of society, led her to begin shaping the framework for programs that would positively impact all children and youth – especially those who are underserved. Together, we can help reconnect families using the power of reading together so that children feel loved, setting them up for emotional, social, and educational success.
(Above): Betty Mohlenbrock with two key volunteers, Stephanie Scott and Alice Readye – two women who have continued carrying out the ambitious mission and vision of Reading Legacies.
Thank You To our event sponsors!
Additional sponsors:
Kevin Burkitt
Mills Foundation