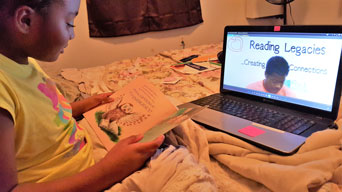 One of the basic Reading Legacies strategies is focused on the importance of facilitating family bonds for children and youth in family situations where a parent is separated from them due to being incarcerated for a period of time. The volunteer-driven program provides an interactive workshop forum for incarcerated parents to learn about the importance of reading aloud with their children at home. Story books are provided and read aloud by these parents on DVD so they can send them home to their children, letting them know that they care about them greatly – and that they value reading as an important family activity. By participating in this workshop and videotaping session, these parents are able to reach out to their children in a beneficial manner – helping to break the cycle of brokenness caused by these separations.
We value children and youth as powerful and important resources for the future of any community.
2016 Program Information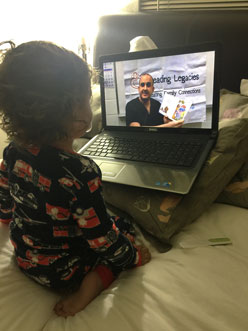 During 2016, Reading Legacies helped to create 4,670 shared-reading experiences for over 2,880 participants through our Reading Legacies program for families. This is all possible due to our dedicated volunteers who have provided over 2,200 hours of their time, as well as generous contributions from community members.
2017 survey results from family members at home:
Caregiver responses:
82% report they are reading more with the child at home
71% of the caregivers report their relationship with the incarcerated family member has improved
Child responses:
83% of children report they enjoy reading more
83% say their relationship with the absent family member has improved
67% say they communicate more with the absent family member
Survey results from participating inmates/detainees:
88% said participation boosted their morale
90% became more aware of the importance of reading with the child
88% report feeling more connected to the child at home
89% report participation in program taught them a new shared-reading technique